Euphoria High Cannabis Cookies with CBD
Euphoria High Cannabis Cookies with CBD
$ 7.51 — or subscribe and save up to 20%
17 in stock
Only 17 items left in stock!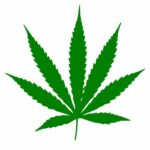 Free UK shipping on all orders over £50
30 days easy returns
Order yours before 14.00pm for same day dispatch
– Shelf life: 18 months
– New with Pure CBD!

Cereal biscuits with Cannabis Leaves, Seeds and CBD (2000 mg/kg)

THC content<0.2%
Brand
Euphoria CBD
Euphoria CBD
Euphoria CBD originates from the Czech Republic. Manufacturers of a wide variety of Cannabis-based CBD food & drink products. With products such as CBD cookies, CBD Cannabis Chocolate & Cannabis Chewing Gum. Euphoria CBD products are a very tasty way to consume CBD.
Euphoria CBD Cookies
These
Cannabis Cookies
From Euphoria CBD are made from the finest ingredients sourced from only the most reputable sources. These are the best CBD Cookies in the UK.
Euphoria CBD Chewing Gum
Euphoria CBD
Cannabis Chewing Gum
is a tasty cannabis flavour. There are 12 x 12mg pieces or a slightly stronger pack which also contains 12 pieces with 18mg of CBD in each. Great for the fast absorption of CBD on the go.